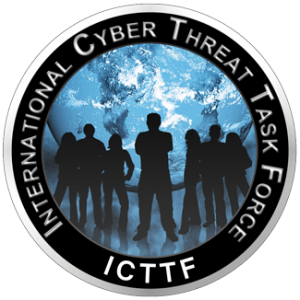 NATIONAL

CYBER ADVISORY

BOARD
"Challenge, support and inform the Government of Irelands approach to cyber security."
On April 28th 2022, the ICTTF (International Cyber Threat Task Force) hosted a National Cyber Security Discussion at Cyber Expo Ireland in the Leopardstown Pavillion, Dublin. The moderator was tech journalist Paul Hearns and proceedings commenced with an opening keynote from the President of the ICTTF, Paul C Dwyer titled "On the Internet Everywhere is Ukraine" and this was followed with a keynote from independent Senator Gerard Craughwell on his views and concerns in relation to the cyber security status of Ireland.
The Senator then joined the panel discussion with input from industry leaders including Kevin O'Loughlin, Desiree Lee and Pat Larkin.
Proceedings concluded with a closing note from Paul C Dwyer in which he called for industry to form
NCAB (National Cyber Advisory Board)
that could challenge, support and inform the Government of Irelands approach to Cyber Security.
WOULD YOU LIKE TO JOIN THE ADVISORY BOARD?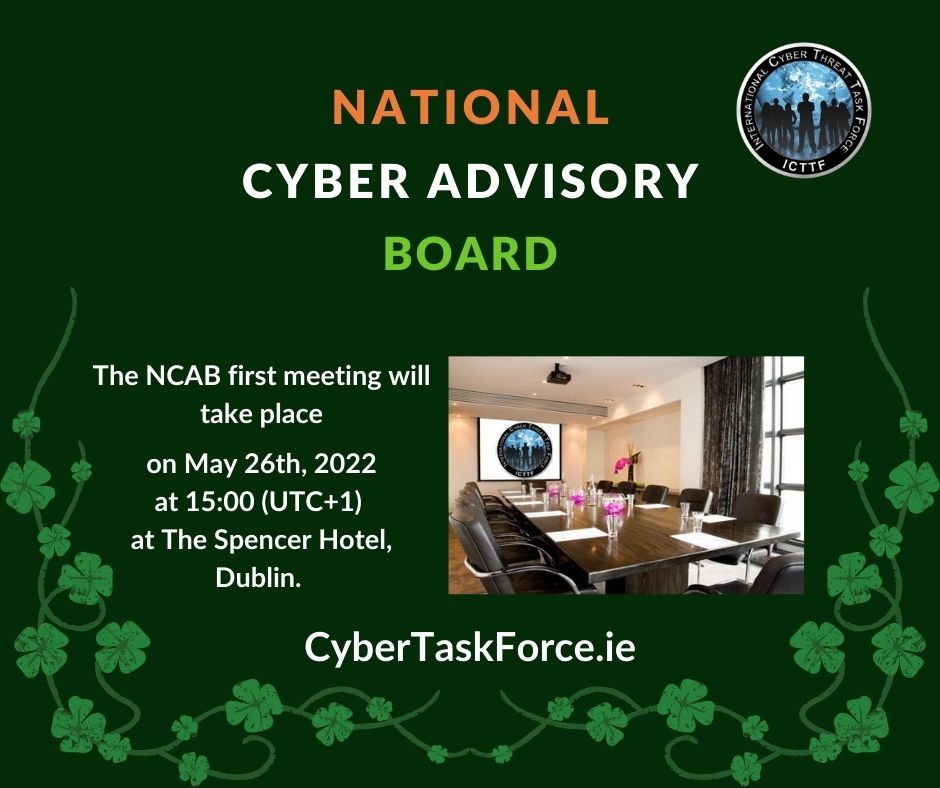 The
NCAB (National Cyber Advisory Boa
rd)
first meeting will take place on
May 26th, 2022
at
15:00
(UTC+1) at The Spencer Hotel, Dublin.
The meeting will be for
"Invitees Only"*
Please see the agenda below:
15:00
- Registrations and Welcome
15:30
- Presentation/Meeting
16.15
- Q&A
16:45
- Networking Tea/Coffee
*
Limited Invitations
You are leaving the
ICTTF Website.
Selecting proceed will open a new window to another website.