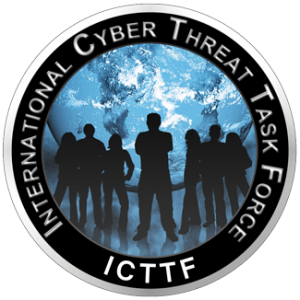 The hallowed halls of the UK and EU financial sectors reverberate with a dichotomy of promise and peril. Digital transformation and AI are sweeping in winds of opportunity, yet beneath the golden veneer lie threats amplified by geopolitical instabilities and cyber uncertainties.

The Digital Operational Resilience Act (DORA), a beacon of hope, stands to enforce rigorous cyber resilience standards across the EU financial sector. But legislation can only do so much. The real guardians? Cyber risk leaders wielding the dual swords of strategy and technical prowess.

We exist in a climate where global geopolitical tensions have seamlessly transitioned into the digital realm. This cyber translation of territorial disputes and power plays translates to sophisticated, state-sponsored attacks. For the financial sector, this is a ticking time-bomb, with its vast reservoirs of sensitive data and economic power. It's not just about compliance; it's about pioneering a strategic cyber response in line with an evolving geopolitical tapestry.


Carving a New Career Arc


The age-old walls of banking and finance are being reshaped by cyber innovations. This transition births unique opportunities. Imagine transitioning from traditional finance roles into the realm of cybersecurity within the same sector. By bridging finance and cyber expertise, you place yourself at the nexus of two crucial worlds, opening doors to some of the most lucrative positions in the industry.


The Rise of the Million-Dollar Sentinel


Recent reports shine a spotlight on a fascinating trend: Senior Cyber Roles in the financial sector are now breaching the million-dollar mark. This surge isn't just about the role but about the critical nature of cybersecurity in safeguarding the financial bastions of the UK and EU.


The CCRO Gateway


For those envisioning this transition, the
Certified Cyber Risk Officer (CCRO) course emerges as the golden bridge.
Tailored for the financial sector, the CCRO course moulds you into the ideal cyber strategist, perfectly equipped to defend, strategise, and lead in the face of cyber threats.
In an age where digital assets are as treasured as gold reserves, the guardians of these assets are invaluable. Whether you're fortifying your financial expertise with cybersecurity prowess or envisioning a million-dollar cybersecurity role, the world is ripe with opportunity.

Let's chart a course through the turbulent waters of cyber risk in the financial sector and anchor ourselves in the vast opportunities it presents. Join us on 23rd August 2023 for the Unlocking Million-Dollar Opportunities: Elevate Your Career with Cyber Risk Leadership webinar in collaboration with the International Compliance Association.


23rd August 2023, 09:30-10:10 (BST)
Unlocking Million-Dollar Opportunities: Elevate Your Career with Cyber Risk Leadership