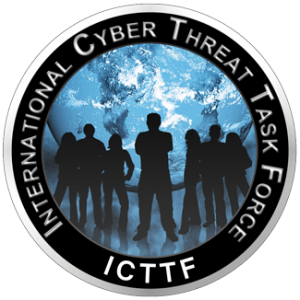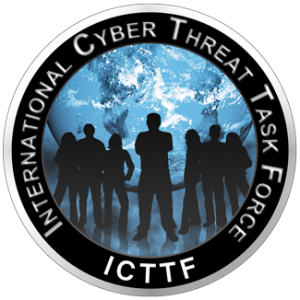 DEC 5th 2023
"The EU CYBER AWARDS recognise the best individuals, teams, solutions, and organisations"
Prepare to be dazzled, as the monumental EU Cyber Awards make a triumphant return, setting the bar even higher this year! Following the roaring success of our inaugural event in 2022, the International Cyber Threat Task Force is proud to present an evening that promises to outshine any cyber event you've witnessed before.

Nestled amidst the enchanting Christmas ambiance, the iconic Mansion House in the heart of Dublin city opens its majestic doors to host a night of unparalleled grandeur. A confluence of historical elegance and contemporary achievements, this black-tie event is an ode to the industry's luminaries and promising trailblazers. Every corner will emanate the vibrancy and energy that you, the pillars of our cyber community, bring to the forefront of global security every day.

Not just an award show, but a rendezvous of the best minds, the EU Cyber Awards 2023 invites industry giants and rising stars alike to revel, network, and be recognised. Whether you're an organisation striving to etch your mark in the annals of cyber history or a professional waiting for the spotlight on your ground breaking achievements, this night is yours. Mark your calendars. Put on your finest and join us under the twinkling Dublin sky this festive season, for an evening that celebrates cyber excellence like never before.
"Innovation, knowledge, and ethics are key themes
across the categories."
The ICTTF believes innovation and knowledge are key weapons in defending against cyber threats. The awards are an opportunity to recognise individuals and organisations that make a difference and focus light on the future of the industry.
We invite you to nominate those you feel warrant recognition.



The EU Cyber Awards closed judging panel represent a cadre of expertise and experience from around the world. The judges review all applications and submit their scores and decisions collectively in advance of the event.
Award Ceremony - Dec 5th 2023
The Mansion House - Dublin
Join 450 industry and Business Leaders
Black Tie Event
Streaming Live Around the World
Drinks Reception Upon Arrival
Networking with Guests from Across the Global Industry
Three Course meal
Prestigious Awards Ceremony
Keynote Speaker Address
After Dinner Entertainment
Group Photo
EU Cyber Awards Winners Interviews
Sponsorship Opportunities
Contact our events team and get involved in EU Cyber Awards 2023

Events Director: Rhonda Reihill
E: [email protected]
M: +353 - (0)87 738 8990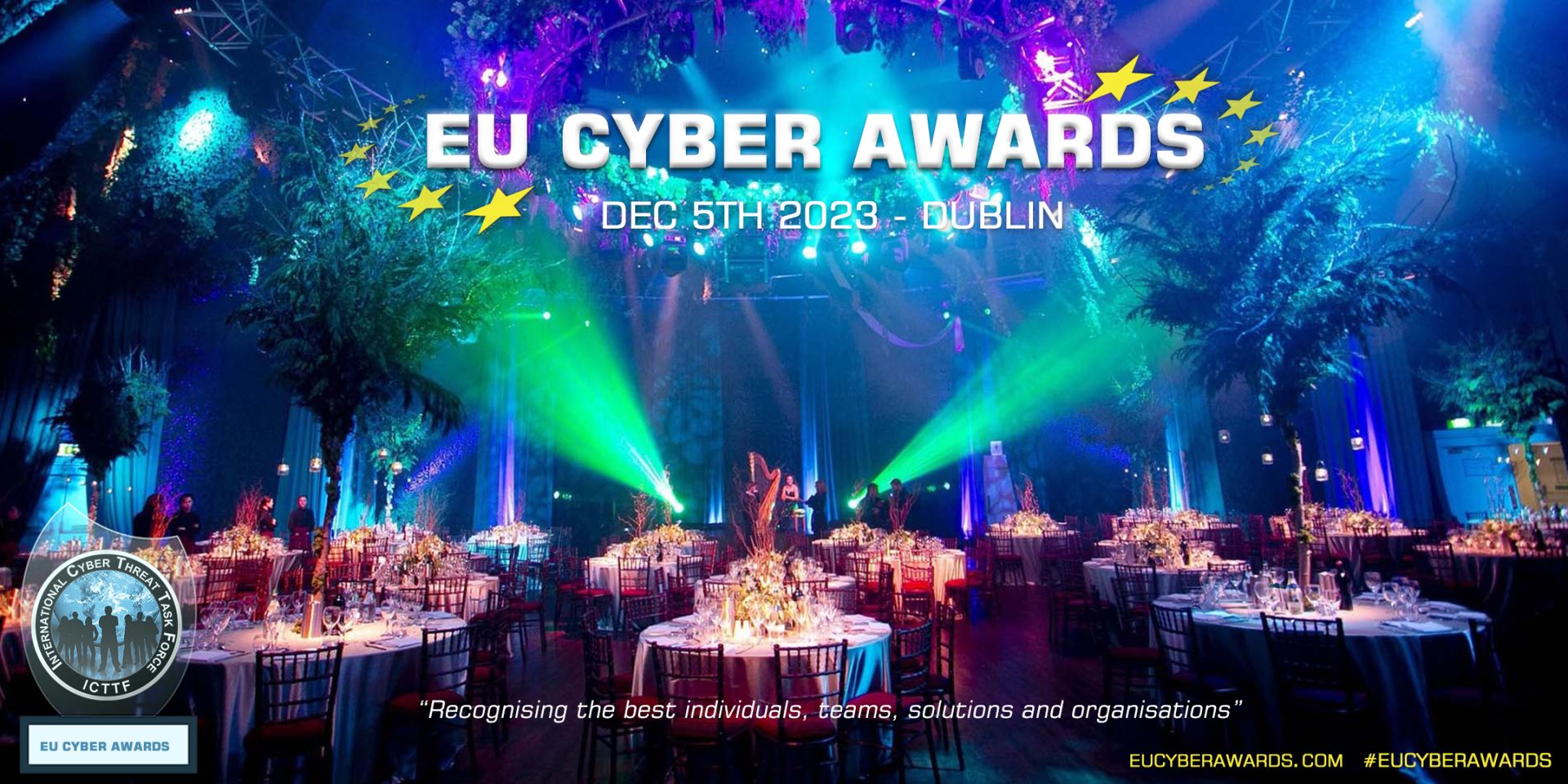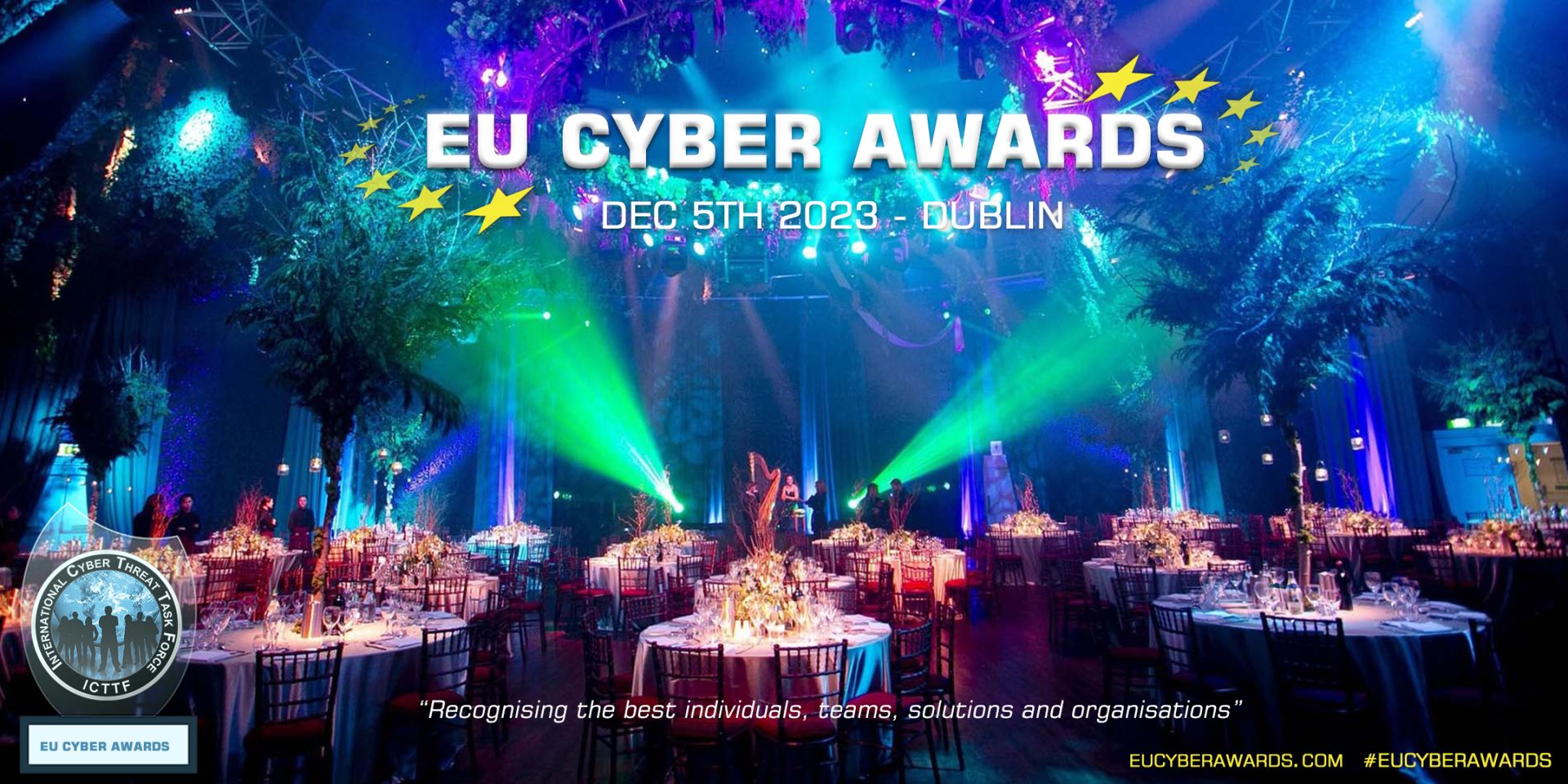 Reflect on EU Cyber Awards 2022

Empty space, drag to resize
Why Sponsor the EU Cyber Awards?
Ava and Rhonda Reihill - ICTTF Events Team
Position as an Industry Champion: By being a sponsor, you're not just supporting an event; you're championing the cause of cybersecurity. Your association with the prestigious EU Cyber Awards brands you as a key player in the global cybersecurity landscape.
Empty space, drag to resize
Exclusive Opportunities: Our sponsors enjoy tailored packages that allow them to showcase products, services, or solutions in a setting that resonates with the essence of the event, maximising the impact and recall.
Benefit from Extensive Media Coverage: With wide-reaching media partnerships and coverage, your brand will receive attention not only from those attending but from the global cyber community and beyond.
Empty space, drag to resize
Direct ROI: Beyond brand visibility, the EU Cyber Awards promises tangible returns. This is the arena where deals are initiated, collaborations are formed, and futures are forged.
Empty space, drag to resize
Build Strong Relationships: Your sponsorship provides an exclusive opportunity to foster relationships with both established industry giants and the emerging trailblazers. Networking here means direct interaction with potential clients, collaborators, and thought leaders.
Engage with a Curated Audience: The EU Cyber Awards attracts the crème de la crème of the cyber world. This is your chance to engage, impress, and influence an audience that's keenly interested in the industry's advancements.
Empty space, drag to resize
Unmatched Visibility: As a sponsor, your brand will gain unparalleled exposure to a concentrated audience of industry leaders, influencers, and decision-makers. The EU Cyber Awards is not just another event; it's where the future of cybersecurity is shaped.
Empty space, drag to resize
Showcase Your Commitment: Sponsoring the EU Cyber Awards underlines your brand's dedication to promoting excellence and innovation in cybersecurity. It's a powerful statement that you're invested in the progression and betterment of the industry.
In essence, sponsoring the EU Cyber Awards is not just an investment in an event; it's an investment in the future of cybersecurity, a future that recognises and appreciates your brand's pivotal role. Join us in shaping that future.
Contact Rhonda Reihill - Events Director on 087 738 8990 or [email protected]
FAQ
Drinks Reception
Three Course Meal
Entertainment
After Party and Networking
Winners Revealed
Black-Tie Event

Establish Your Credibility in the Industry and Gain Recognition from the Best
Share Your Solution and Support Innovation
Build Relationships, Network and Brand
Create Confidence for Stakeholders Including Clients, Prospects and Investors
Winners Attract Winners – Attract Key Talent and Support Growth
Unlocking the
EU Cyber Awards 2023
We held a webinar outlining the background to the awards with a Q&A.